Mercury Bay Community Choir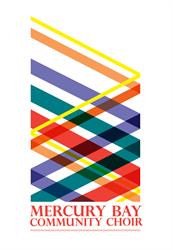 Mercury Bay Community Choir
Music Room, Mercury South Highway, Whitianga, Whitianga 3510, Mercury Bay, Mercury Bay, New Zealand
The choir includes people of all ages and musical skills; from the experienced chorister to those who just love to sing. It is open and supportive of all new members.
Established in 2004, the community choir is recognised as a quality performance group with a long pedigree.
The choir provides a quality outlet for choristers who want a challenge or to extend their skills. A rich programme exploring new musical styles and opportunities exists, including engagements with nationally and internationally recognised directors, specialised performance groups, and collaboration with other arts and musical groups.
The choir punches above their weight as a community choir and provides quality entertainment for its audiences.
Music Room, Mercury South Highway, Whitianga, Whitianga 3510, Mercury Bay, Mercury Bay, New Zealand