Blind Creek Studio - Art by Pete Sephton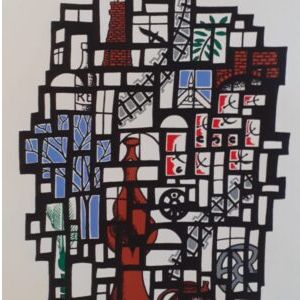 Blind Creek Studio - Art by Pete Sephton
23 Colville Road, Coromandel 3506, Waikato, New Zealand
Pete's art studio at Blind Creek is in the small town of Coromandel, New Zealand.

All of his prints are handmade and produced in limited editions on beautiful Italian Fabriano paper.

Handmade screen printing on paper is a perfect combination of art and craft. Starting with working up an original design, constructing screens and ending with a print on paper using ink pushed through screens with a squeegee.

He welcomes visitors to his studio to see the process in action and to try printing for themselves, if interested.  He also offer 2 day screen printing workshops for anyone keen to learn the process.


Type:

Visual Arts

Keywords:
23 Colville Road, Coromandel 3506, Waikato, New Zealand