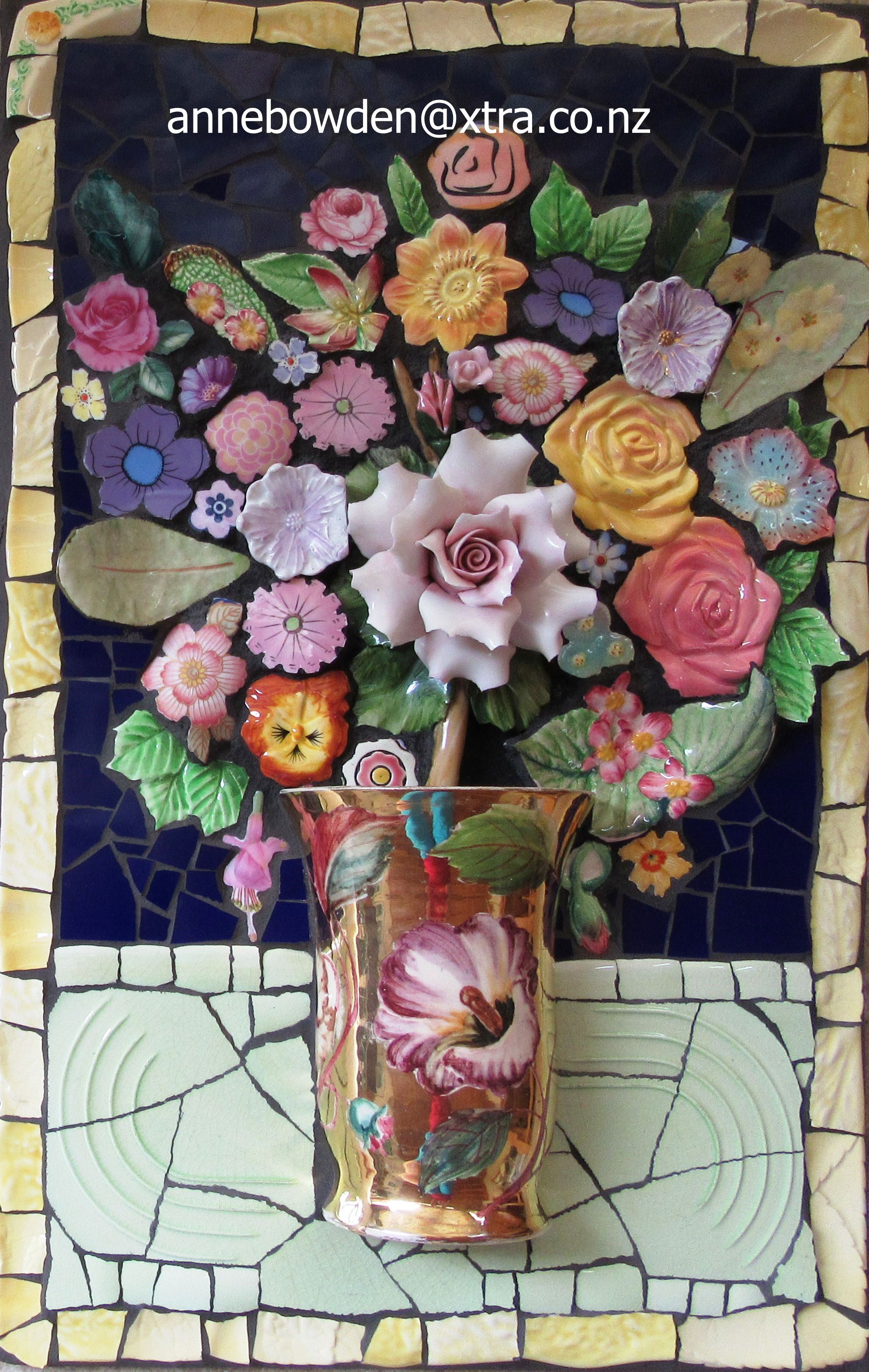 Anne Bowden
4 Arthur Street, Whitianga 3510, Mercury Bay, Coromandel
Artist: Mosaic
Anne has been mosaicing for over 15 years and enjoys turning old china into new pieces of colourful art. She loves to incorporate embellishments with glass beads, hand-painted tile and found objects.
She has also been playing with fused glass and adding this to my mosaics. Anne's pieces reflect her sense of humour and will make you smile.
Her works are available at Mosaic Gallery in Whitianga and she sells at the local market throughout the summer. She runs ongoing mosaic classes throughout the year.
Anne is a member of Mercury Bay Art Escape.
4 Arthur Street, Whitianga 3510, Mercury Bay, Coromandel